Services
Professional web design and development with expert advice tailored to your needs. I have 19 years of experience.
Web design
Design for your website that is engaging and user friendly.
A good and well thought-out design is vital to get your message across to visitors, and should help them to find what they need on your website easily. When designing websites, I always take into account different screen sizes for various devices. 
Web development
I can offer you a professional, modern way of developing websites, with well-written code and structure.
As a web developer with 19 years experience in building websites I have used various systems and platforms. For the last five years I have been developing websites mostly in WordPress, one of the most popular content management systems. I find it the most flexible and easily maintainable system and consider it the best choice for most projects, from a simple website to a large e-shop.
WordPress training
You don't need to be worried about updating your website. 
I can provide good, practical training on how to manage and edit your website in WordPress. You won't need any programming knowledge in order to edit the content. The extent of the training will depend on what you would like to learn. 
Looking after your website
Editing a WordPress website is very easy, but you may prefer somebody to do it for you.
I can manage your website for you either on a monthly basis or as often as you need. I am always flexible and happy to help. 
Copywriting & proofreading
Are you unsure about writing the content for your website or just simply don't have time?
I work with an excellent copywriter who will be happy to write content of any kind for you; content that is interesting, informative and to the point.
I always make websites tailored to my clients needs.
I am very happy to meet you locally or over Skype to talk about your website. I never charge for the initial meeting and there is no obligation. 
Just drop me a line or give me a call on 07984 668 542.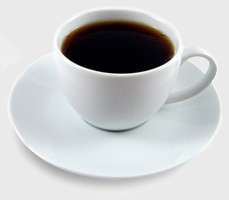 Let's talk about your project!